Hey all! 2 quid again, and this month instead of being able to receive one legendary Pokemon, you can receive TWO if you missed Hoopa the first time around! All you have to do is enter the password HOOPA2016 into your copy of X,Y, Omega Ruby or Alpha Sapphire. The instructions are as follows:
To get Hoopa:

Select MYSTERY GIFT on the main menu.

Select RECEIVE GIFT, then YES to confirm.

Select GET WITH CODE, then YES, then YES again to connect to the Internet.

Enter your code.

Resume the game, make sure you have an empty space in your party, and speak to the delivery girl in any Pokémon Center to receive Hoopa!

Be sure to save your game!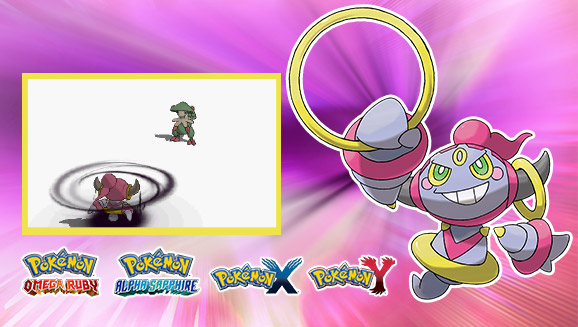 Level: 50
Ability: Magician
Moves: Hyperspace Hole, Psychic, Astonish, Nasty Plot
THIS IS IMPORTANT: The password expires on the
30th of April!
, so hurry!